After a long hype, Apple finally released iPhone 13 back on September 24. Putting forward efficiency in its design, Apple also includes the new iPhone 13 with AirDrop. This fact has proven the efficiency of AirDrop as the most effective file-sharing app for Apple devices. While long-time iPhone users might have familiarized themselves with the app, some new iPhone users might not. So, in this article, we will look into the steps of how to enable AirDrop on your iPhone 13 and some features that you can use.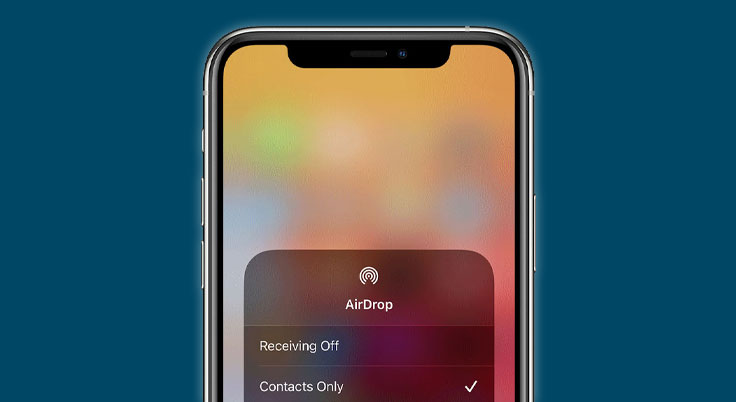 Steps to enable AirDrop on iPhone 13 series
Accessing AirDrop on your iPhone 13 is not as difficult as you might think. This is due to the similarity in terms of UI between the iPhone 11 and its successors. Same procedure as iPhone 11 and 12, you have to turn off your Hotspot before turning on your AirDrop. In addition to that, you also have to turn on your Bluetooth and Wi-Fi to be able to use the AirDrop file sharing feature. To turn on AirDrop, you can follow these steps:
 Open the control center by swiping down on your screen from the upper right corner of your phone or from where the Wi-Fi icon is located.
Next, find a tray that includes some icons such as Airplane mode and Wi-Fi. You can then press and hold to expand that tray.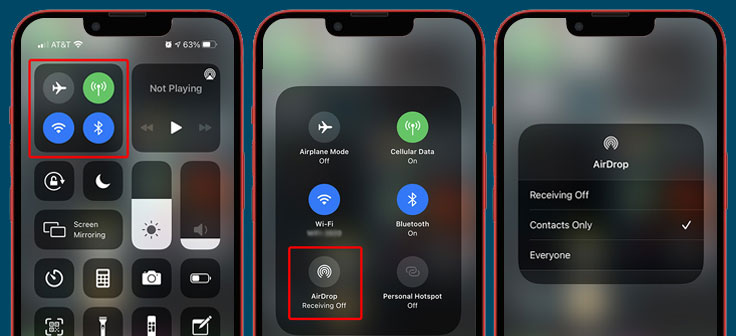 Once you do so, you can choose either 'Contacts Only', 'Everyone', or 'Receiving off'.
Note: Choose 'Contacts Only' to allow your contacts to see your device. To make your device discoverable by all nearby iOS devices, select 'Everyone'. Select 'Receiving off' to unable receiving through AirDrop .
Sharing and Receiving Files using AirDrop
AirDrop has been one of the best file-sharing apps for iOS and macOS devices. In addition to that, Apple always aims for efficiency in their products. For the latest release, sharing and receiving files through AirDrop has been made easier in iPhone 13. This can be seen from much simpler steps and instructions for either receiving or sharing. You can follow these steps to be able to share files from AirDrop.
Select the desired files to share by selecting the share icon.
Choose the username of nearby AirDrop users or iOS devices then select Done.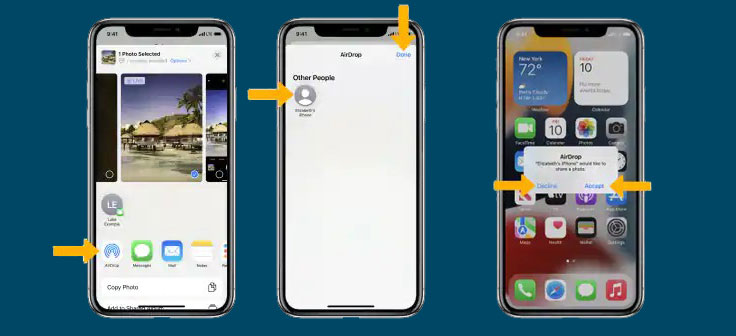 To receive a file through AirDrop, you will only have to select Decline or Accept the incoming file. Depending on what kind of file you're receiving, it will appear on the different app in your iPhone 13. For example, if you receive a picture, it will appear in the Photos app. If you receive a web address and click on it, the website will automatically be opened in Safari.
To sum up, accessing AirDrop has been made easier on iPhone 13. It can be seen from the easier procedure on how to turn on AirDrop on iPhone 13. In addition to that, sharing and receiving files through AirDrops can be done in a shorter time and steps. In conclusion, sharing files from your iPhone 13 can be done easily with AirDrop.