Apple still hasn't made any official announcement on when they will release iPhone 13. But judging from the previous models, you can expect the latest iPhone to hit the stores in September 2021. The American tech company has the habit of announcing and releasing the product only one week apart. And since they have an event in September, it's obvious that they will repeat their cycle. One of the interesting is that the iPhone 13 will be equipped with Wifi 6e. See the explanation below.
With the announcement date is closing in, many reports have to make the rendered image of the supposed iPhone 13. There seem to be not many differences with the current iPhone 12. Both phones have similar dimensions, with the new one is a bit thinner with a smaller notch. The only obvious difference is the back camera placement, whereas iPhone 13 has it diagonally.
However, the iPhone 13 may introduce several new colors such as bronze and pink. Another new feature in the upcoming iPhone is the possibility of having an under-display finger scanner. So, iPhone users can use fingerprint on top of the already existing FaceID.
New Apple iPhone 13 Wifi 6e connectivity
For connectivity, Apple implemented a 5G connection on the iPhone 13. This is nothing new since they have done the same with iPhone 12. However, this division might receive an upgrade.
Apple will put the Wifi 6e for the iPhone 13. This might not seem like a big step since they have implemented Wifi 6 on iPhone 11 and iPhone 12 series. But Wifi 6e ensures internet connection to stay fast and steady.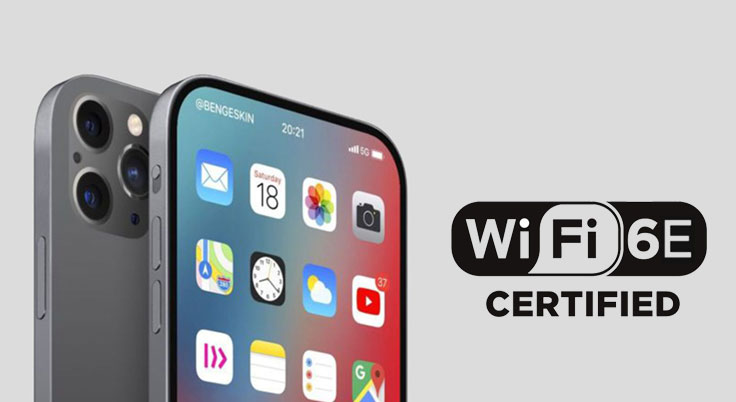 The only difference with the previous version is Wifi 6e has a 6GHz band. This may not seem much, but the 6GHz band means that there are new channels available. And your internet time won't be patchy.
Your current phone, as well as many others, is probably still running on the 2.4GHz and 5GHz bands. These bands are getting crowded even though they have constantly expanded their channels. This is the reason why you often have difficulties connecting to your wifi.
Wifi 6 is a huge leap from Wifi 5, with more than five years apart. The main difference is that the Wifi 6e implements the 6GHz band.  Even though the maximum speed is still 9.6GBps, but the data transfer speed will be faster due to a larger bandwidth.
In all technicality, having Wifi 6e won't drastically boost your internet speed. However, because it has more channels and broader bandwidth. It makes your connection more steady even when you are in a highly congested area. But keep in mind that for mobile phones, the maximum speed will only reach 1 or 3 Gbps max on the new Wifi 6.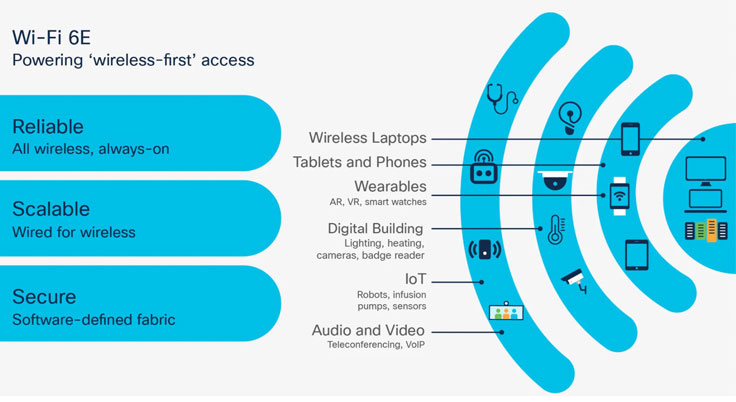 Of course, it will depend on whether your router has supported Wifi 6 or not. But many manufacturers have welcomed this technology and upgraded their products respectively. Qualcomm, Apple, Linksys are to name a few who are ready to implement the new Wifi into their upcoming products.
Apple iPhone 13 specifications and feature upgrade
The upgrades from iPhone 12 to iPhone 13 may not seem much. But the new iPhone 13 can be a breath of relief for those who wanted to have a new iPhone without costing them too much. Some analysts speculated that iPhone 13 will start at $799 for the mini version. That is the same price for iPhone 12 when it was released.
But the new iPhone 13 series will have a LiDAR sensor for their cameras across the models. Unlike in the iPhone 12 that only available for the Pro and Pro Max phones. The upcoming iPhone also will introduce the first 1TB storage phone. However, it's still unknown if the storage option is available across all models.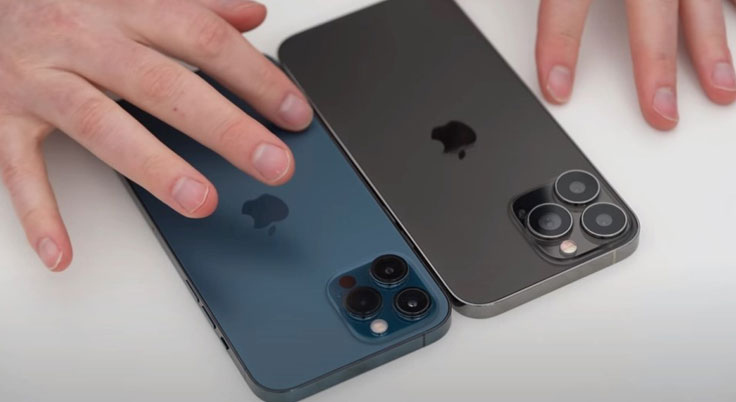 In case you're looking forward to upgrading your phone, iPhone 13 can be a good choice. The new iOS 15 offers more voice functionality and supports FaceTime across the platforms. You can invite your Android-user friends to FaceTime with you with a weblink. However, if you're somewhat on a budget, then you can look at iPhone 12 instead.
At any rate, Apple still refuses to make any comment. They all pointing to the upcoming Apple Event in September as the date to look forward to. During the event, Apple will also talk about the new iPad Mini 6, AirPods 3, and other products.