It is basically very easy to check voicemail on iPhone 13, but for those who use iPhone 13 for the first time, the steps to access the voicemail are probably a bit unfamiliar. As a digitally recorded message, you can retrieve voice message recorded by someone from your digital mailbox. While the functionality of voicemail varies among devices, all system are similar including on the Apple's latest mobile phone.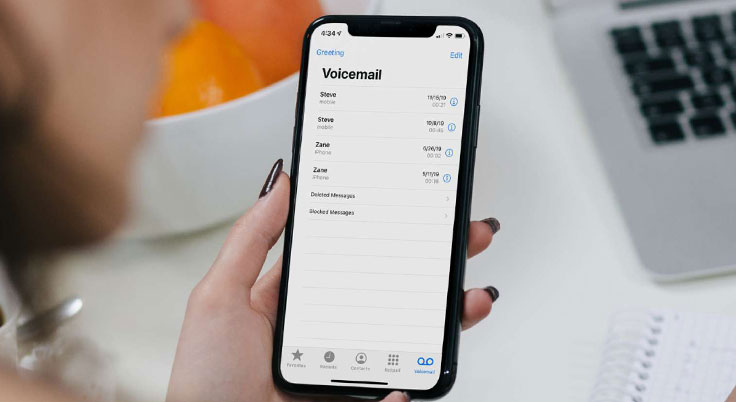 Simple steps to check voicemail on iPhone 13
Visual Voicemail shows a list of messages and you can check them in the Phone app. There is a badge on the Voicemail icon indicating unheard messages. You can select which messages to play and even delete without playing or listening to each of them.
Checking for voicemail from the Phone Icon
To retrieve and listen to the selected voicemail messages, simply go to the home screen and touch the Phone Icon. Then, tap the Voicemail icon, the one on the bottom right corner of the screen, next to the Keypad icon. It is very easy to locate the icon.
Choose any message you want to listen and click the Play button. After you play the messages, they will be automatically stored in your device until you or your carrier delete them. It is important to note that once you delete a message, it can be permanently deleted by your carrier. This regulation applies in some regions or country.
Voicemails can also be deleted if you change your SIM card. Therefore, think twice before deleting any voicemails or changing your SIM card as you may lose important messages forever.
Asking Siri
Siri has been integrated to iPhones and you can ask this personal virtual assistant about anything. To find out if you have voicemail, for example, you can just simply say, "Do I have new voice message today?" Then, Siri will bring you directly to the voicemail list in no time.
In addition to the Play icon, there are two other icons; Delete and Share icons. After playing the voicemails, you probably want to directly delete them. Just tap the Delete icon to do so. They can also be shared to other people. You just need to press the Share icon and share the voicemail to anyone you want.
Setting up visual voicemail
Before you can retrieve voicemail, you need to set up your visual voicemail once you get your new iPhone. First of all, select the Phone app from the home screen. After that, press the Voicemail tab and select Set Up Now.
For your information, there is another way to set up voicemail. After selecting the Phone app, press and hold 1 key. Type your voicemail password if prompted. Next, just follow the instruction to set up your voicemail as prompted. Note that you cannot set up the voicemail while using Wi-Fi calling.
There will be another prompt asking you to enter your existing voicemail password. Make sure you always remember you password as you will not be able to set up your voicemail if you forget the password unless you reset it.
The next step is to enter your voicemail password. It is about seven to fifteen digits. Next, tap Done. To confirm, re-enter the password, and press Done again. This is to make sure that you enter the right password.
Create or record your first voicemail greeting
Then, it is time to create a greeting. You can either use the default greeting or create your own greeting. To use the default greeting, select Default. Meanwhile, to record a custom greeting, select Custom. Do not forget to tap Save after you finish recording the greeting.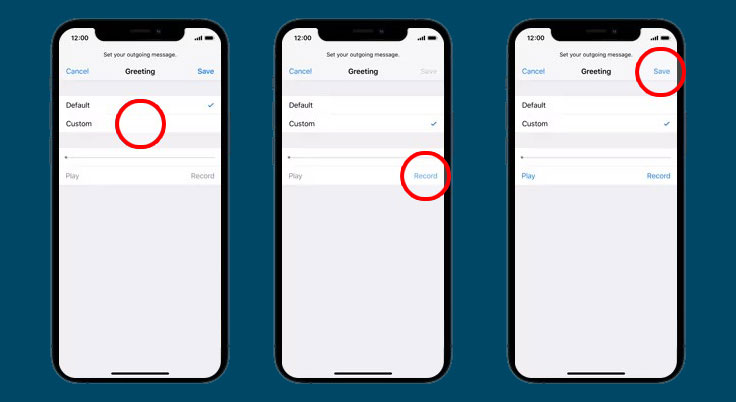 When your voicemail inbox is displayed, it means you have done setting up your visual voicemail. If you are a new iPhone 13 user, it is recommended to view Access Voicemail to learn some tips to manage your voicemail. In case there are problems happened to your voicemail, go to Troubleshoot Voicemail for general solutions.
By learning the above simple steps on how to check voicemail on iPhone 13, you can start retrieving your voicemail messages. Check the out right now to see if there are important messages left by dialers.